Dr. Susan Murphy's book, Maximizing Performance Management, 2nd Ed, offers a rich treasure trove of wisdom, experience, and useful guidance in organizational leadership practice. Her words of wisdom have inspired my graduate students at Harvard and the University of North Carolina who have taken her lessons to heart as they develop into our nation's future health leaders. In this book, Dr. Murphy has distilled extensive research and her own decades of real-world experience into an authoritative and practical guide to "leading your team to success". I highly recommend this book to all who aspire to improving the performance of our nation's health system.
Edward L. Baker MD, MPH
Adjunct Professor, Harvard University and University of North Carolina
Former Assistant Surgeon General, US Public Health Service



Thanks again for your help and guidance. We continue to use the teambuilding models that you introduced me to, and I'm very pleased with our progress over the past year.
I'm periodically checking our behaviors against the Code of Conduct to be sure we're staying on track. The SMART Goal approach has been one of the most useful techniques. That kind of improved communication is a foundation for building the kind of management team that we really want at JPL.
Marc Montgomery, Manager
Institutional Business Systems Division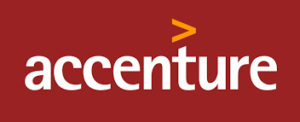 Dr. Susan Murphy was a pleasure to work with, and her insights and experience truly made our event a success. The response from our people was overwhelmingly positive and we've received numerous requests to have follow-up events featuring Dr. Murphy and the "Hardball for Women" content. She has an extraordinary depth of knowledge around gender issues in the workplace, and we appreciated her flexibility and willingness to customize her presentation for our workforce at Accenture. We look forward to hopefully working with her again in the future.
Elisabeth Schmidt
Senior Executive, Accenture


I can't believe it has taken me so long to write to you since I probably think of something Dr. Murphy mentioned on a daily basis. Dr. Murphy's presentation was based on the theme "Building Strategic Alliances in the Workplace". She presented her findings in an easy to understand manner riddled with humor and kept the audience riveted. Not only did she present but she also acted as the facilitator for a panelist discussion.
Dr. Murphy really went above and beyond. Now the challenge will be to find a speaker who measures up for next year!
Cynthia Grissom
Associate Director, Ernst & Young


As President of Women Leaders Forum and a former owner of a speakers' bureau, I feel I know talent. Dr. Susan Murphy not only truly knows her field of expertise, but she presents with flair carefully reading her audience. At our Leadership Conference, "Great Leaders Are Made Not Born", Dr. Murphy opened the event presenting to women ages 17 – 90. Every woman was engaged and left with a pocketful of knowledge.
Do yourself a favor and hire Dr. Susan Murphy.
Patti Gribow, President,
Women Leaders Forum of the Coachella Valley


The Medical Group Management Association has a long, successful history with Dr. Susan Murphy. At our Annual Conference, she presented a very popular, advanced workshop "Leading Gender Diversity". Attendees took away valuable leadership strategies and teambuilding skills to improve relationships and communication at work and home.
Knowing Dr. Murphy's expertise in Leadership, Communication and Change Management, I hired her again to develop and present "Aligning Employee Performance with Organizational Goals." Her presentation was highly interactive, sparked with humor and solidly based on years of experience and sound management principles. Susan has been a joy to work with and a consummate professional.
Peg McHugh, MA, SPHR, CPP
Education Manager, MGMA

I've been a hospital CEO for 25 years. As a consultant, Dr. Susan Murphy has provided Leadership seminars at 3 of my previous hospitals. I employed Dr. Murphy due to her extensive management background and ability to instruct in a personable manner.
I recommend Dr. Murphy to any organization that recognizes the need to enhance the management skills of its workforce. Whether it be a small group session or large audience, she will provide a valuable service. The result will be a positive long term investment in the future of your organization.
Steve Schmidt, CEO


We thank Dr. Murphy who has done a number of very successful Gender Intelligence workshops for the "Womens Group" for the Los Angeles, CA office for Deloitte! Events focus on "Gender Intelligence", "Women working with Women" and "Mistakes Women Make That Sabotage their Careers", and "Todays Women Leaders".

Dr. Murphy, thank you so much for the presentation you provided for our recent Annual Leadership Conference on "Managing Multiple Generations at Work". Based on the comments received at the conference and from the evaluation forms, you were a HIT!!! Your style, professionalism and excellent sense of humor kept the audience's attention throughout the presentation. I thoroughly enjoyed working with you and will recommend you to others. Thank you again for making our conference a huge success.
Stefany Currier
Manager, Administration
Delta Dental Plans Association
Contact: Dr. Susan Murphy


Susan@DrSusanMurphy.com